Guanmiao noodles
Excellent taste over sixty years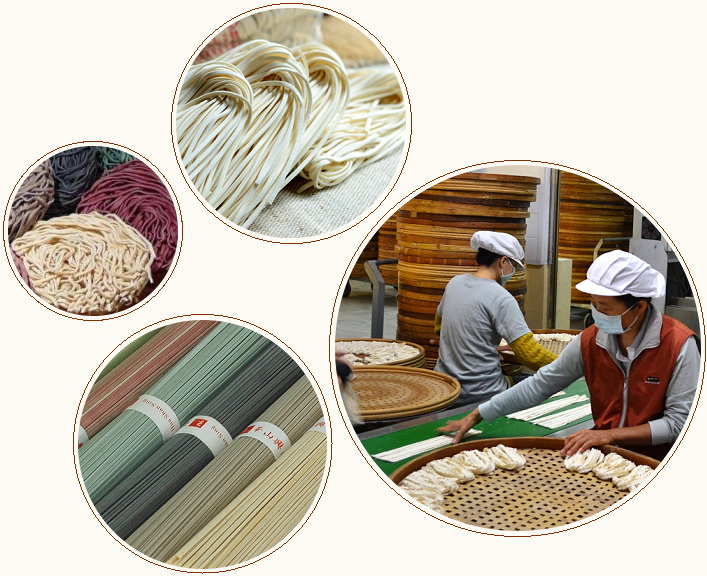 Ancient heritage, advanced techniques Guanmiao noodle, start producing at the era of Japan occupied of Taiwan, At that poor michanical period, all production processing are Hand made mainly, so the chef's experience and skill of the noodle is particularly important.

Master Lin Chunfu, known as "Afu Shi", who entered the noodle factory from the age of 13. With the accumulated experience, "Afu Shi" had gradually gotten a good reputation. He has taught more than 20 noodle factories, brought not only good business for ervery factory, and the products were also highly praised.

Fortunately , "Afu Shi" also taught the skill of making Guanmiao noodle personally to Huashan-Sing at his age of 60. With adding AFu Shi's several decades of experience and our new equipments, advanced concept of food science and modern factory management! Huashan-Sing has successfully turned the traditional Guanmiao noodle industry into a healthy food industry, and entered a new era of pasta culture!
best quality
healthy
various
food safety

tasty
Seeking new skill to keep Continuous improvement We are located in the village of south Guanmiao. A place with elegant environment and fresh air. Based on the farmer's nature ,"hardworking, healthy and enthusiastic", we are striving for a steady and constantly seeking new skill in order to keep improvement .

Industry-University Cooperation In addition to a great working team, we own modern factory and production line to ensure good quality of products and to ensure Consumer's food safety! By cooperating with Chia Nan University of Pharmacy & Science, we accept several professor's advice, strictly control the plan of health management in reserch and production.

The ultimate purpose is to provide best quality, most healthy, fully sefty and delicious pasta for our customers!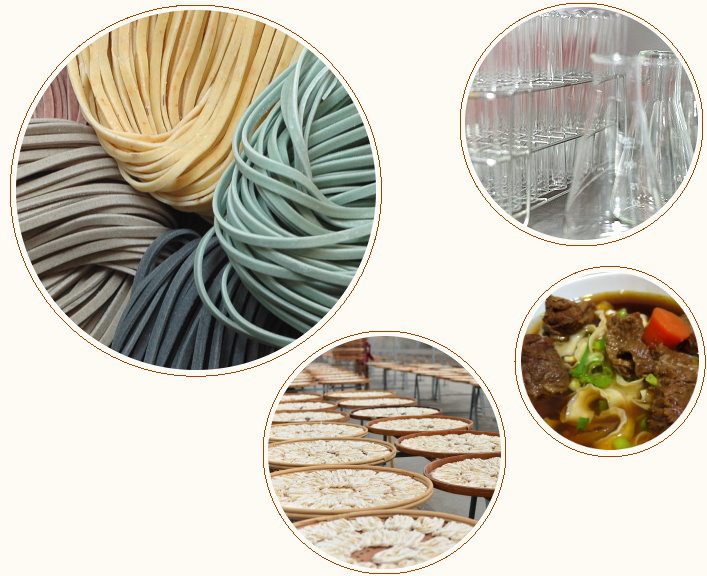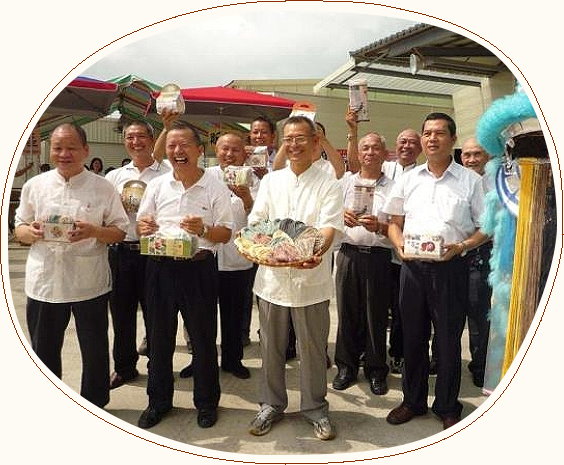 Active participation in social service We are a team that pursue truth, goodness, beauty and love!

We always pay attention to feed back to the township and customers. Aiming to provide customers with best quality, most healthy, fully nutrition, and delicious noodles. We hope we can give each customer a vibrant and healthy life!
Received certification ISO 22000:2018 for Food Safety.
Added Quo Shao Pasta Department.
Won the Award of Tainan Golden Praise Hundred.
In response to the requirements of the EU order, build a transparent house for indoor noodles sunbathing.
Received the certification of Organic Agricultural Processed Products.
Expansion the factory buildings in response the rapid increase of international orders.
Received the certification of HALAL.
Won the Award of Tainan Hundred Best Stores.
Interviewed by China CCTV's daily agricultural economics program.
Received certification ISO 22000:2005(HACCP) for food safety.
Built a new factory in Nanguan Village, Tainan City, a pollution-free field.
Cooperated with Chianan University of Pharmacology.
Established of Hua Shan Sing.